Move of OK-2.01 for the MAKS 2013
The Buran shuttle OK-2.01 was moved yesterday (Wednesday 22) for the MAKS 2013.
It's in the Tushino region, East of Moscow, that the shuttle has been lying for years, this Buran shuttle of second generation wasn't finished when the program was stopped  in the beginning of the 90′s. Since then Molniya institute has been stocked it on a canal's wharfage not far from the assembly factory.
On Wednesday 22, June during the day the shuttle was put on a barge to be moved to the MAKS 2013 international air show, which will take place in the Zhukovsky town (Moscow region).
Source: tushino.livejournal.com.
Update:
The shuttle has arrived at Zhukovsky on Monday 27, June.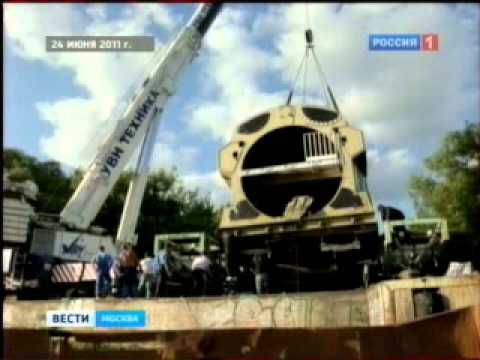 Posted on: 2011-06-23 under Buran OK-2.01.
3 comments »
Articles that can interest you :
Comments