Antonov is no more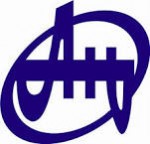 The famous ukrainian design bureau was liquidated on January, 27 2016 after a government decision. The three divisions that composed it will be affected to the state defense conglomerate Ukroboronprom, according to the press service of the Ministry of Economic Development. Indeed, those three divisions already joined the conglomerate Ukroboronprom last year so liquidating the design bureau is just putting things in order.
The design bureau was created by the ukrainian Oleg Konstantinovitch Antonov in 1946, it became famous by creating numerous
lights aircrafts like the AN-2 but also jumbo planes like the AN-124 and its big brother the AN-225.
Source: Tass.
Posted on: 2016-01-28 under Mriya.
No comment »
Articles that can interest you :