Antonov still wants to complete the second Mriya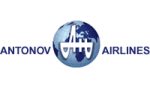 Antonov's CEO, Kostiantyn Lushakov, declared to the press agency Interfax-Ukrain that 300 M$ were necessary to complete the construction of the second Antonov 225. If the fundings are given the assembly could be finished in 3 years.
According to Vyacheslav Boguslaev, chairman of the Motor Sich company, the Russian Defense's minister Anatoly Serdukov is interested by the assembly of this second plane.
Source: ukrainianjournal.com
Posted on: 2011-05-13 under Mriya.
No comment »
Articles that can interest you :